NPC, SAU ANNOUNCE BACHELOR'S DEGREES IN HOT SPRINGS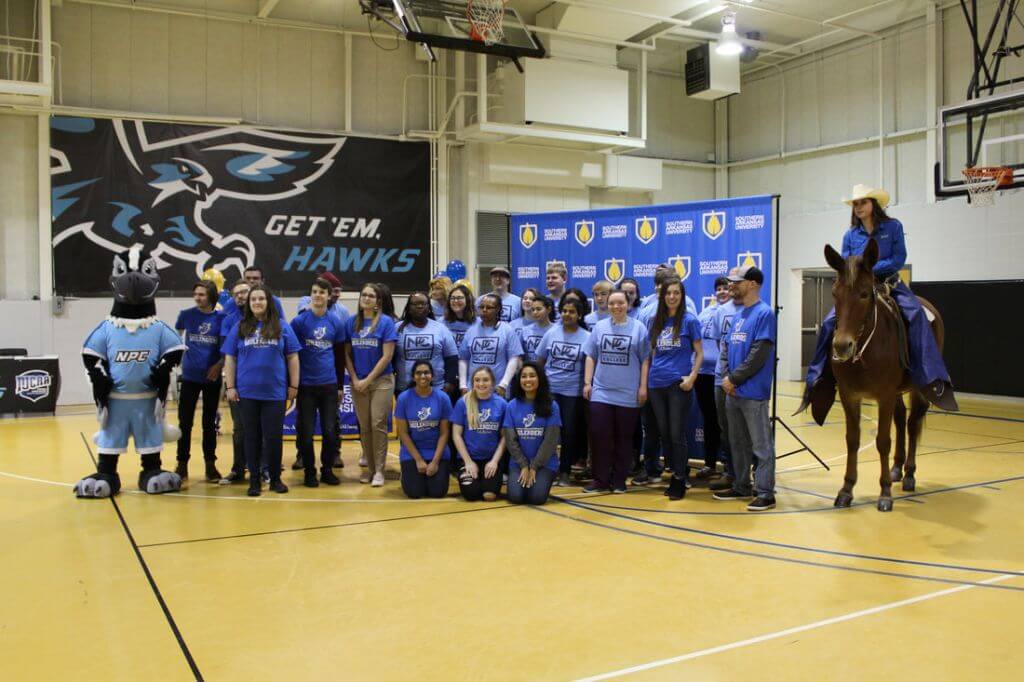 FOR IMMEDIATE RELEASE
 
February 27, 2019
 
NPC, SAU ANNOUNCE BACHELOR'S DEGREES IN HOT SPRINGS
 
Hot Springs, Arkansas – National Park College (NPC) and Southern Arkansas University (SAU) announced a degree partnership that will bring bachelor's degree programs to Hot Springs beginning in fall 2019. The agreement was approved Wednesday, Feb. 27, during the February Board of Trustees meeting at NPC. 
 
All four years of the three new degree programs will be offered through the National Park University Center on the NPC campus. Students will complete the first two years of the degrees enrolled as NPC students and the junior and senior years enrolled as SAU students. The degrees will include Biology, Pre-Health; Chemistry, Pre-Health Biochemistry; and Computer Science.
 
Students will pay NPC tuition rates for the first two years of coursework and SAU tuition rates for the junior and senior year coursework. Fees will be shared among both institutions. Students who participate will have access to all of the services and resources NPC offers, as well as those SAU offers. Students will earn an associate degree diploma from NPC and a bachelor's degree diploma from SAU upon graduation.
 
Vice President for Academic Affairs Dr. Wade Derden said, "We want to be clear that this partnership is not a merger. It is structured like any typical 2+2 degree, but it is unique because students can complete it all on NPC's campus or online."
 
NPC President Dr. John Hogan said, "This is a monumental day for the students of Garland County, and one we've been working toward for many years. Four-year degrees on campus means they no longer have to relocate or commute long distances to complete their degree and increase their earning power. For our employers, it means access to a better educated workforce as our students learn here, earn here, and contribute to our local economy."  
 
"We are very grateful to SAU for their willingness to invest in Garland County students. We expressed the need for a partner to offer bachelor's degrees on our campus and they have answered the call," he added.
 
SAU President Dr. Trey Berry said, "SAU is extremely excited to work with National Park College and Dr. Hogan to fulfill his vision for this community and surrounding region. Today is about hope and opportunity—the opportunity for students to have access to specific areas of study previously inaccessible and the hope in a strong and willing partnership to make these opportunities attainable."
 
NPC Board Chair Forrest Spicher said, "Garland County is the lowest among the ten largest counties in Arkansas in degree attainment and median family income. We have made this partnership a priority in order to increase the number of bachelor's degrees in Hot Springs. This investment is critical to retain and attract young people and employers to our community. I am confident that increased degree attainment will create higher paying careers in the area and elevate the overall socioeconomic impact of our community."
 
A public announcement for students was held immediately following the board meeting. Students, faculty and staff gathered in the Kettle to hear the news. NPC Student Government Association President Tyler Draper said, "Our College has come a long way since 1973. Just in my two years here, we've seen rapid expansion with the student commons and new road construction, residence halls and NJCAA sports. Today, our next chapter of growth is announcing three new bachelor's degrees through the National Park University Center and Southern Arkansas University."
 
More information about the degree plans can be found at saumag.edu/npc.
 
Pictured is Hogan and Berry shaking hands following the board's approval of a degree partnership between NPC and SAU to bring three new bachelor's degrees to Hot Springs beginning fall 2019.
 
####
 
About NPC
National Park College was established in 1973 and is located in Hot Springs, Arkansas. The College enrolls over 7,500 credit and non-credit students per year. NPC is a comprehensive two-year institution offering associate degrees and certificates as well as continuing education, community services and workforce training.
 
About SAU
Southern Arkansas University "feels like home" with personalized tour visits, a student-centered atmosphere, and a beautiful campus that is buzzing with energy and life. SAU also offers more than 80 traditional and unique academic degree programs that are ranked nationally for quality and affordability. The list of opportunities available outside of the classroom at SAU is as broad and diverse as the list of degree programs. To find out more, visit www.SAUmag.edu.