Window Mart, Blankenship honored during Business of the Year Awards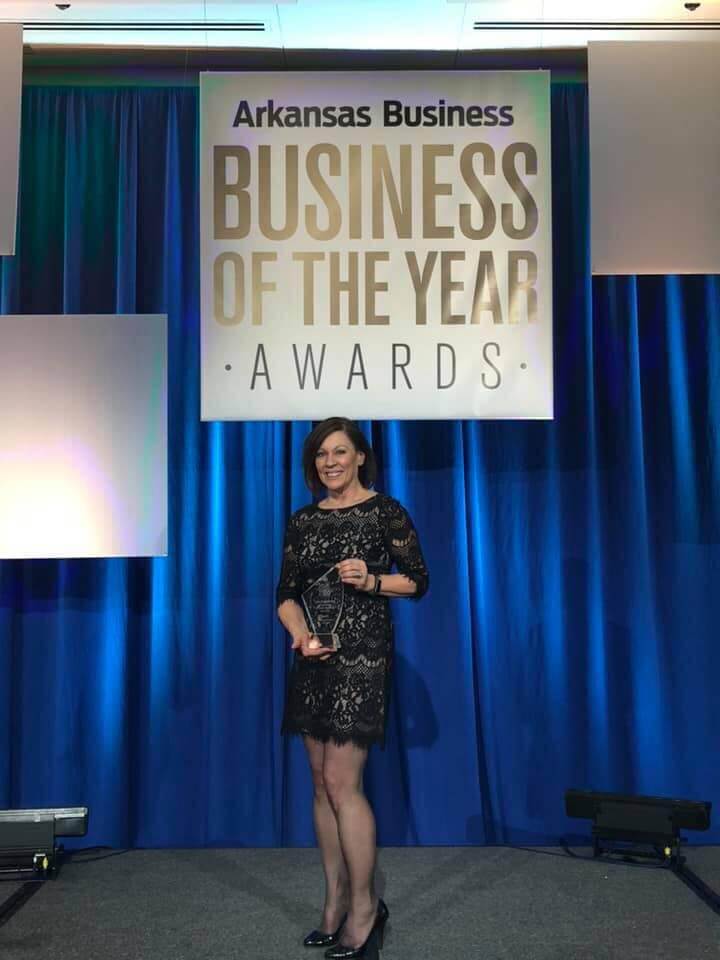 The Hot Springs area won big during the 31st Annual Arkansas Business of the Year Awards held at the State House Convention Center in Little Rock on March 6th.
Window Mart was named the Large Business of the Year and Lynn Blakenship, Executive Director of the Cooperative Christian Ministries and Clinic, took home Nonprofit Executive of the Year. Oaklawn Racing Casino Resort was also nominated for Large Business of the Year.
Since 1996, Window Mart has grown to become a national manufacturer of custom vinyl window and doors. They are proud to be a Made in the USA Certified company. Located in Royal, they employ 285 people.
Window Mart has grown an average of 9 percent for the past three years. President Robert Tankersley attributes the growth to employee training, updating infrastructure, and strengthening relationships with Window Mart's current customers.
Blankenship retired from a 30-year career in banking and began volunteering with CCMC, which at the time was a free medical clinic.
The Affordable Care Act eliminated much of CCMC's reason for helping others. However Blankenship and the nonprofit learned having access to health insurance does not eliminate poverty.
Through Blankenship's leadership, CCMC's goal shifted. They added services to provide long-term solutions that aid those stuck in the poverty cycle, as well continue to assist those who cannot afford medical care.
​
CCMC serves about 1,500 people in the Hot Springs area yearly.