HSMP applauds GC's first graduate to earn concurrent diploma, Associate's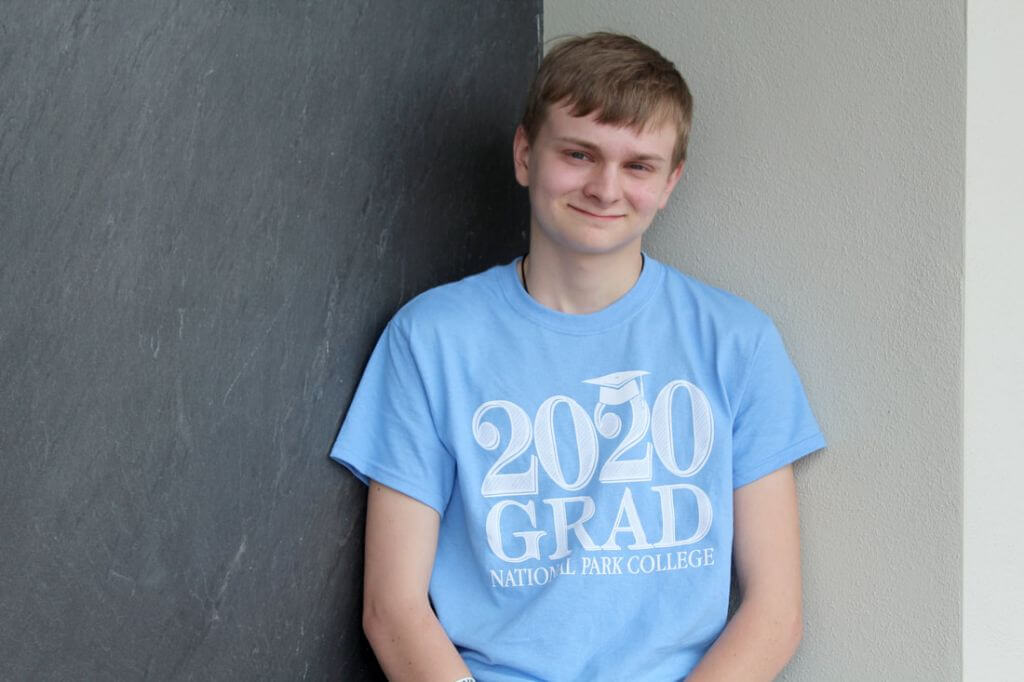 Workforce development is a main initiative of the Hot Springs Metro Partnership (HSMP), and the organization knows developing a strong workforce happens from the ground up. The HSMP is working closely with the Greater Hot Springs Chamber of Commerce, seven area school districts, and National Park College to help prepare a ready workforce.
Providing children with as many resources as possible to prepare them for a successful professional life after graduating high school is one of the ways the HSMP is serving the Greater Hot Springs area. The Workforce Committee of the HSMP was pleased to see part of this concept come to life this year with Garland County's first-ever student to earn a concurrent high school diploma and Associate's Degree.
Mountain Pine High School's Micah Travis is not only a 2020 Mountain Pine graduate, but also a 2020 National Park College graduate. The 17-year-old worked hard beginning in his sophomore year to earn his Associate's Degree in Criminal Justice while he was still in high school.
When asked if he felt he missed out on being a "typical high schooler," Travis said there might have been a few things he missed, but his gains far outweighed them.
"I might have missed out on one or two social gatherings with friends, but that doesn't matter because in the end, academics are going to put you further than your friends."
Travis will begin the University of Arkansas at Fort Smith in the fall as a sophomore in college, and is on track to graduate with a Bachelor's Degree at the age of 19. With dreams of being able to help people, Travis hopes to work as an Arkansas State Trooper and is thrilled at the prospect of being able to start as soon as possible.
"Being a trooper means I'll be able to help people, which is probably the biggest reason I decided to do this," he said. Travis was inspired by his grandfather, a retired Texas State Trooper. His grandfather's stories of assisting those in need and his own desires to do the same make him sure becoming a state trooper will be a good fit.
"I just really enjoy making someone's day better," he said.
The recent graduate said he wants to return to the Hot Springs area following his time at UAFS.
"I want to be stationed at Troop K, the Arkansas State Police unit that covers this area, because I've grown up here most of my life and it's an area I know really well," he said. "That is a big part of being a state trooper, you have to know the area where you are assigned."
Travis said his school counselors approached him at the end of his ninth-grade year and asked him if he would like to go to college during his high school career.
"By then, I already knew about vo-tech, and I thought it would be something along those lines," he said. He soon discovered that he would, in fact, be taking college classes which would help him settle into college after his high school graduation.
"I thought, 'Well, I'll give it a shot and see how it goes,'" he said, adding that he found he preferred his college classes over his high school classes.
While taking college classes at NPC, Travis received concurrent credit making the classes also count for his high school requirements. He had the same amount of classes, they were just more demanding.
"It did come with some challenges," his mother, Leslie Travis, said. "He had to learn how to communicate with professors, which is very different than just running by the high school classroom. His communication skills have improved a great deal."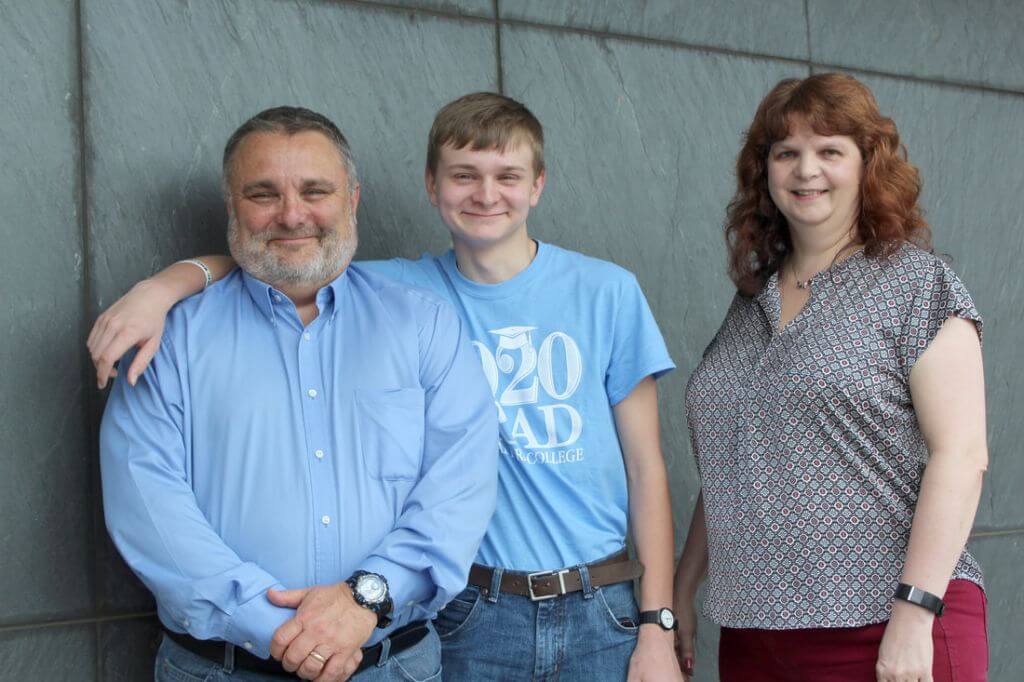 Travis said as he began taking concurrent credit, he had other classmates from Mountain Pine join him which helped him adjust to taking classes with college-age classmates. But as those students graduated or stopped participating in the program, he became one of the youngest in his classes. 
"At first it was intimidating because I was a lot shorter than I am now, and everyone was a lot taller and older," he said. He jokingly added, "And in most cases more mature than me…with one or two exceptions."
He said one intimidating experience he had was in his speech class where he had to present and speak to a group of 20- and 30-year-olds. "I was just this rinky-dink 15-year-old who had no idea what he was doing," he said.
His mother added that she recalled a few times in his government class where students were required to be at least 18 years old to participate, but added that there were only a few times when his age was an issue.
"National Park was wonderful to work with," his mother said. "All of his professors realized what position he was in."
Travis echoed his mother's thoughts.
"I think they took into account my age, but they also gave me work that was the same as they would give any other student," he said. He added that several professors gave him a little more grace because they knew he was in a unique situation.
His father, Pat Travis, said he and his wife were amazed at the hard work Travis put in.
"We're both proud of what he did that last year, because that's a load—20-30 college hours for a 16- and 17-year-old," he said. "This last year was just wonderful. We're proud of him."
In addition to taking a full college load at NPC, at Mountain Pine Travis was also the school mascot, and was involved in Beta Club and Student Council. His mother said he was still able to stay involved at Mountain Pine just like he had been before he started at NPC.
In order to complete his Associate's Degree, Travis had to take one summer class at NPC and two online classes through Arkansas Tech University, which he was able to complete in Mountain Pine High School's computer lab during school hours.
His father said he really appreciates the fact that NPC coordinates with UAFS for an easy transition to his junior year this fall.
Travis noted the educational professionals at both Mountain Pine and NPC were extremely encouraging and helpful during the entire program.
"Ms. Tammy Brown at Mountain Pine really helped me stay on track. She made sure I didn't stop doing it," he said, adding that she reiterated that he could go far by achieving this goal. His mother added that Ms. Brown made sure he had everything needed for college. Travis said she was very encouraging and helped him believe he could do it.
"We are very proud of Micah as well," said Brown, who was Travis' college and career coach. "From a very young age, he has been a very determined and successful academic student. Having a great support system within his family has allowed him to dream big and accomplish the many goals he had set for himself. Micah's work ethic has led him to this achievement of attaining his Associate's Degree through such sacrifices as attending college classes during the summer over the last couple of years, while also working, instead of lounging at the lake or partaking in other teenage summer activities. It is this work ethic that will allow Micah to be successful in his career in law enforcement."
When asked if he had any advice for other students interested in pursuing this option, Travis said to simply "do it."
"If you think you can, if you have even just the slightest ability to do it, go ahead and try," he said. "The worst thing that can happen is you don't like it. The best thing that can happen is you get several free college hours and you're able to complete half your basics."