New venture FiberPro to bring nearly 70 new jobs to Hot Springs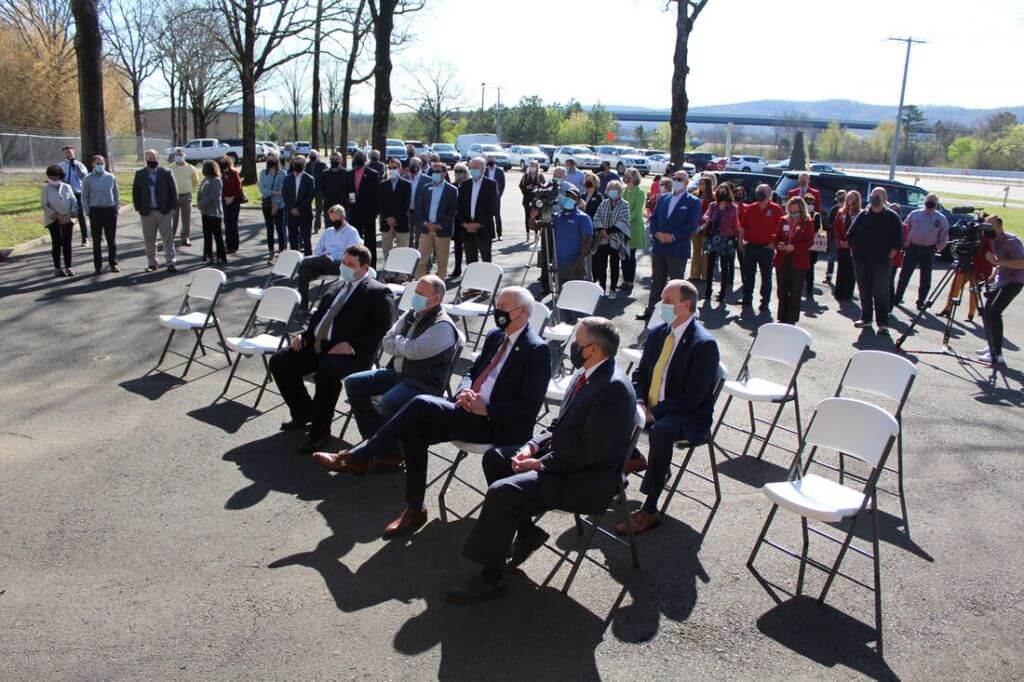 New venture FiberPro to bring nearly 70 new jobs to Hot Springs
HOT SPRINGS, Ark. (March 26, 2021) – FiberPro, a leader in state-of-the-art design and next-generation technology manufacturing of custom log and lumber equipment, today announced that it is expanding its manufacturing facility in Hot Springs, investing more than $3.1 million and creating 69 new jobs over three years.
"FiberPro's commitment to individualized solutions for each of our clients has led to outstanding growth for the company," said FiberPro founder and CEO Josh Krauss. "We are excited to continue the momentum through this expansion, which will benefit both FiberPro and the state by bringing additional manufacturing jobs and opportunities to Hot Springs."
Founded in 2019, FiberPro utilizes 3D technology to engineer innovative machinery for sawmills, engineered wood products plants, pulp and paper plants, and biomass energy plants. The company currently employs several product and design engineers and design fabrication consultants across North America. The expansion will allow the company to continue manufacturing woodyard and sawmill equipment while adding a team of forestry product experts focused on consulting, planning, engineering, and manufacturing. FiberPro has stated that one of its goals is to bring as many of these high-paying and skilled positions to Hot Springs as possible.
Governor Asa Hutchinson, Congressman Bruce Westerman, Secretary of Commerce Mike Preston, Garland County Judge Darryl Mahoney, and Hot Springs Mayor Pat McCabe joined FiberPro executives for the announcement.
"FiberPro's decision to expand in the Natural State is good news for Arkansas," Gov. Hutchinson said. "At its facility in Hot Springs, FiberPro manufactures log buckers, log cranes, and other equipment that help keep the timber industry in Arkansas and around the nation healthy. We are fortunate that a quality company such as FiberPro recognizes the quality of our industry and our workforce."
"The technology and economic impact by FiberPro's investment is an exciting opportunity for Hot Springs," Congressman Westerman said. "The timber industry is a vital resource for the United States and the lifeblood of Arkansas. Hot Springs is an incredible choice to host cutting-edge research, development, and manufacturing."
"With 19 million acres of forestland covering more than half the acreage in the state, Arkansas' timber industry is attracting more and more timber companies," Secretary Preston said. "Our thriving timber industry throws the door wide open for companies like FiberPro to offer custom solutions to help these companies succeed."
FiberPro serves several top-tier clients, including some of the most renowned lumber producers in the U.S. and Canada. From design to production to installation, FiberPro's proficient team of engineers, manufacturers, and forestry experts provides innovative solutions to meet the unique equipment needs of each of its customers. The company expects to complete this expansion by summer 2021.
"We are excited about the new opportunities that FiberPro will offer to our community, with the cutting-edge technology they bring forward in sawmill and forest product handling equipment," Judge Mahoney said. "We welcome their investment in Garland County and look forward to the skilled high paying jobs they will bring to the area over the coming Years. The timber industry thrives in our region and FiberPro could not be more a fitting company to locate a facility in our area."
"Hot Springs is thrilled that FiberPro is expanding its manufacturing and bringing more high-paying and skilled jobs to our area," said Mayor McCabe. "With the timber industry being so prevalent in our region, FiberPro's new investment is suited well for success and we are excited to see this company's continued growth. This FiberPro announcement joins a list of other current and upcoming economic expansions and developments that, along with our vibrant downtown and centennial celebration for our Hot Springs National Park, makes it an exciting time for our community."
FiberPro intends to fill several positions in operations to support its continued growth. Those interested in employment opportunities at FiberPro can visit www.fiberprollc.com for more information.
###