ORIGAMI SAKE SET TO OPEN IN SUMMER 2023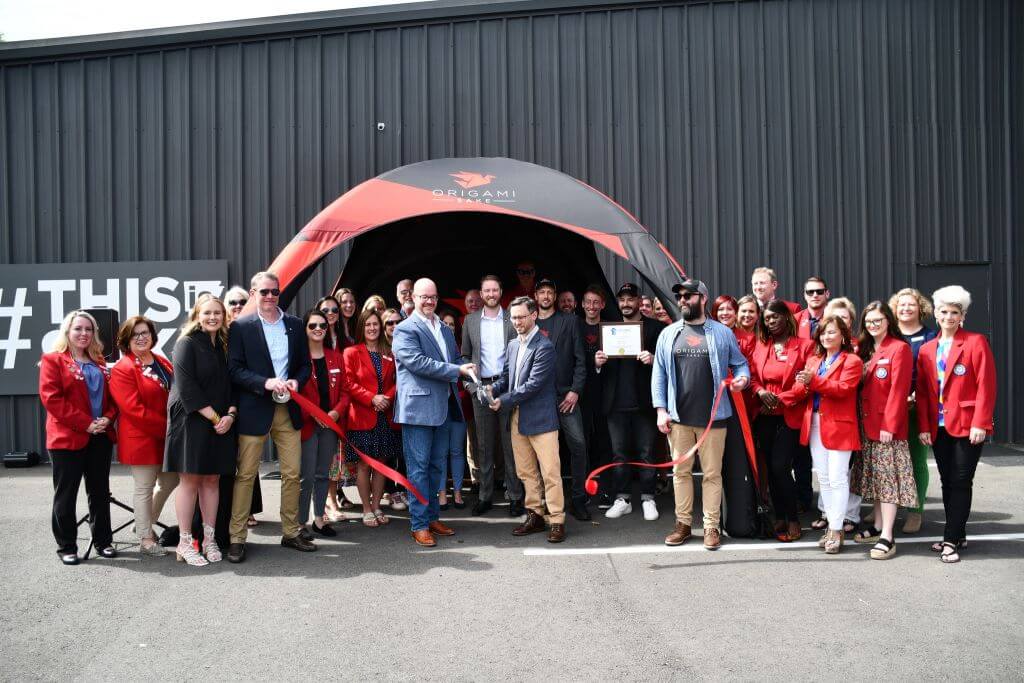 Hot Springs, Arkansas – Origami Sake, the first sake brewery in Arkansas, announces its official opening as the largest domestically owned sake brewery in the United States. Origami Sake produces premium, craft sake using rice from England, Arkansas, and water from a 680-foot well.
With an impressive annual production of 1 million bottles, Origami Sake's 22,000 sq ft brewery includes a five-story facility designed for efficient operation and optimal production. The brewery's state-of-the-art equipment, coupled with its unique combination of locally sourced ingredients, allows Origami Sake to produce high-quality sake that adds something unique to the market.
"We're thrilled to introduce the art of sake-making to Arkansas and the United States," said Origami Sake founder, Matt Bell. "Our team has worked tirelessly to create a unique and authentic sake experience, from the sourcing of our ingredients to the design of our facility. We are excited to share our craft with the community and beyond."
Origami Sake's dedication to the art of sake-making is evident in every aspect of the brewery's operation. The team uses traditional brewing methods combined with modern technology to ensure that every bottle of sake is of the highest quality.
Origami Sake will begin tours and tastings in July. For more information, visit origamisake.co.